Filled with desire. Yearning for change. Longing for help.
Welcome to Brandom™ – a modern strategic brand and marketing agency designed exclusively for visionary founders and entrepreneurs. Born from the award-winning creative minds behind BrandU® and the renowned Verve Integrative agency, Brandom™ offers a unique blend of tangible, full-service expertise, wrapped in personalized business coaching that will leave you inspired and clear.

Imagine a world where your brand isn't just a name but a captivating experience that fascinates your customers. Brandom™ specializes in meticulously crafting brands that deeply resonate with your audience, developing campaigns that meet your goals, and thought leadership marketing that delivers reliable results. But we don't stop there. Brandom™ is your dedicated path to becoming a recognized leader in your industry and turning that recognition back into strategic business growth.

We're not just a service; we're partners in growing your business. Through the rollercoaster of entrepreneurship, we're right there with you—offering tangible guidance, unwavering support, and dependable results to accomplish your goals. Think of us as your one-stop growth marketing agency.

With Brandom™ your brand's certainty begins today.
wp engine
Burger King
GAnaly
Google workspace

Burger King

Burger King
rack

shuttorat
Wave tech
Wave tech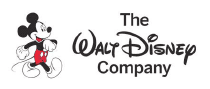 Wave tech
Wave tech
There comes a time when you realize you can't get 'there' alone.
In the quiet moments, when the hustle of the day finally subsides, you find yourself alone with the dream that ignited your journey. The vision that once burned so brightly in your heart still flickers but is obscured by the relentless grind of keeping your business afloat. You started your business with an unwavering belief in the impact it can have on your customers' lives and the freedom it can provide for you and your family. As you navigate the labyrinth of decisions and challenges day in and day out, you realize that you're adrift in uncharted waters, grappling with the vast unknown, and feeling very uncertain.

For all your experience, you realize that you don't know what you don't know. Loneliness creeps in as you yearn for a trusted team, for reliable guidance from those who've walked this path before. Loneliness in entrepreneurship is very real. You know you can't reach the lofty destination of your vision alone. What you long for is trusted guidance and an expert who not only has real experience but also someone you feel safe with. And if you were being honest with yourself, you'd want a whole team of experts who share their wisdom, who can help lift the burden of things that aren't your expertise, freeing you to excel in what you do best. You crave partnership with someone who understands the depths of your goals, and who knows how to guide your visionary ambition, positioning you to be known for the profound impact you set out to achieve. With Brandom™, you can turn your vision into reality, and be a beacon of change in a world that needs it now. You don't have to do it alone.
You don't have to do it alone.
By helping me tap what was "inside", I can now go "outside" with a clear, concise and powerful message about what my company is all about. You saved me years of time and thousands of dollars spent "figuring it out." Instead, I now have a comprehensive brand that unites all my dreams and ideas into a congruent offering. Thanks you so very much for the heart and soul you put into your work.
DAVID KOONS, TRUEPOINT TRAINING
Thanks to your innovative process and expert guidance, I finally have a powerful brand in the marketplace. I've been in business for over 10 years and have never experienced any company that has the creative energy, strategic thinking and branding expertise that can truly capture the heart and spirit of what I do. My business brand finally speaks for itself and it is already creating an incredible buzz in the marketplace.
DEBBIE LYNN GRACE, SENSITIVE LIVING MAGAZINE
Wow! Thank you for your brand development process! I must confess, I was very skeptical at first based on the promise and low cost. You truly exceeded my expectations. You're both unlike any other. It feels like I'm at a retreat to recharge myself and my brand. Now knowing what changed in me and my business, I would have gladly paid anything you charge.
Will Patton, Motion Marketing
We went through all of the programs of IBI, CEO Space, and a solid year of business coaching. We got more clarity of our business future working with you and we're only partially through Plan. That's only four lessons!
Steve Kirshenbaum & CeliaBarranon, SAT Preparation Group
As a result of going through your branding process, I now have powerful communication tools for a confident launch of my brand-new business. Without any doubt, you have saved me months of precious time that otherwise I would have frittered away on frustrating trial and error exercises. I wholeheartedly recommend any entrepreneur to take this masterfully crafted ultimate branding system affordable to anyone.
HANS NORDEN, FOUNDER, ANTICIPATED OUTCOME
Thank you so much for the amazing journey. You have developed a branding process that produced extraordinary results for me and my company. I truly have the clarity and the foundation I skeptically had hoped for. Your team and your process are masterful. Miracle's occurred in this process. Thanks so much!
CHERYL SHEEHAN, DIVINE INDULGENCE
You breathed new life into our look that spilled into our entire operation's attitude and perception of who we are, as well as all our relationships.
JOHN LEE, CEO, ENTERTAINMENT BUSINESS GROUP
Your brand development process not only gave us a grand understanding of how to reach the target, we discovered how to communicate what our film was truly about. We cannot imagine shooting without completing the process first. We felt as though we were supported by an army of experts.
ERIC KLEIN, PRODUCER, AMERICAN REUNION
My investment in your branding process has doubled my sales, my customers are able to connect, feel comfortable and order my products with ease and trust. Working with Kim & Vito and their team was a homerun for my business!
ARI GALPER, UNLOCK THE GAME™
You have a fantastic step-by-step brand development process. You fluidly guided me to gain clarity about the identity of my company. It was like creating a person with its own unique personality. Clarity = power. I already feel a new electricity within my company. Thank you for empowering me Kim and Vito, so I can in turn empower many others!"
ARJANG ZENDEHDEL, DREAMALITY EDUCATION & COACHING
When I first decided to go through brand development, I was under the misconceived idea that a brand was all about designs, colors, and shapes. After completing their comprehensive program, I now understand that a brand goes far beyond this physical dimension. Working with Kim and Vito has given my business a soul foundation that makes its vision sparkle.
DOMINIQUE BOSSAVY, DOMINIQUE BOSSAVY.COM
I took my government contracting company through your science-based process (Unified Conscious Development), and I received a structure to instantly articulate its powerful essence to anyone. I am a raving fan. My pitches can now move anyone off their agenda (trying to play hardball) into immediate unity with me. I can't thank you enough!
Wow, I just got home after working with Kim and Vito all day in a BrandDive. The day was one of the most productive days ever…I went from scattered ideas to concrete structure and a step-by-step roadmap! Working with Kim helped me to overcome inner obstacles and Vito's ingenuity in shaping structure is unsurpassable. Thank you, Kim and Vito, from me and the ten million babies I'll protect.
ANYA SWANSON, ANCESTRAL FOOD COACH
I was reeling from over 11 years of faithfully investing every dime I had chasing information products, bootcamps, and coaching programs that promised to "be the answer" to my goal of a successful business. After just a few months of working with Kim & Vito and their team I began to experience a level of clarity that I never had in over a decade of entrepreneurship. I now know that I will never invest in anyone's "shiny object' programs again because I have built something substantial from the ground up.
LAWERENCE COLE, MD/GM HEAD OF AMERICAS GROWTH SALES AMAZON ADS
My BrandDive with Kim and Vito changed everything about how I view my business. We had planned to chart a course for the new year. We did do that but we also retooled my coaching business. Kim's insight is intuitive, creative, and joyfulness blended Vito's ability to draw the future is brilliant. Together they bring wholeness and unwavering support. Thank you, both.
JUDITH K HAMMAN, PERSONAL & FINANCIAL COACH
After going through your processes, I no longer compare myself to anyone else. Thanks to the clarity I have gained in my business after working with you, I've been able to surpass one million dollars.
After going through your brand development process and completing our new materials and postcard campaign, we doubled our income more than any other year in our business existence. We were able to buy and move to our dream home way ahead of schedule!
JOHN & ANN SCARBOUROUGH, TEAM SCARBOROUGH
What makes working with Vito and his team so valuable is his ability to truly understand what needs to be done to reach my goals. With decades of experience in working with agencies of different sizes and specialties, I knew I wanted results and not fluff. A partner instead of a vendor.
JOE LONG, SURGE AUTOMATED
I am stunned by the clarity and completeness of the Brandom process, we get to see the beauty of our own vision. I have a much deeper understanding of the core nature of my business and how to communicate it to the world. I have a roadmap that I can use immediately to improve my business. You gave so freely of yourselves to help me with my process, that I feel like I have a little bit of Kim and Vito inside me now. Thank you.
JAN WHITTED, CREATIVE ADVENTURES
I had an idea for an app to address the problem of drunk driving. I was working with Verve on another business so I shared this idea with them. They heard my idea and helped me make it into a viable business model. What makes working with Vito and his team at Brandom™ is their honesty, integrity, and commitment to staying in the trenches to achieve the goals. I am convinced that there is nothing the team at Brandom™ can't make happen. VIto and his team never gives up.
VISHAL PATEL, ONUS ENTERPRISES, LLC
We brought the Brandom team on to help us develop a direct-to-consumer TV commercial campaign and the associated direct-to-consumer e-commerce website. They provided that and so much more...and did it all exceptionally well. Their ability to use strategy to define and meet our marketing objectives, manage the budget & schedule, and deliver creativity to execute exceptionally, exceeded our goals. They made the project a huge success with our shareholders and associates.
CAREN GLASSER, FORMER COO, HEMPSMART
Real-world, real growth, real experience at your fingertips.
At Brandom™, we understand that navigating the complex world of brand creation, business growth, marketing, and being the leader in your business can often feel like a daunting and bewildering journey. That's why we offer more than just agency services. Over the past 30 years of working with our agency clients, we have learned the areas where they get stuck and how to unstuck them quickly so that they can stay focused on building and growing their business. We provide hands-on business coaching and real-growth mentorship that serves as your guiding light through uncertainty. Our passionate team of experts is dedicated to breaking down the barriers that can make these endeavors overwhelming. We're committed to simplifying the process of business growth, helping you uncover clarity amidst the confusion, and building a roadmap to your success. We don't just hand you a plan; we roll up our sleeves and work side by side with you, offering emotional support and actionable insights every step of the way. With Brandom™, you won't just survive the challenges of business; you will thrive armed with the knowledge and confidence needed to lead your business growth into a certain future.
At Brandom™, our mission is to demystify the journey of business and brand development, guiding you through every step with a carefully crafted process that's rooted in vision, legacy, and market potential. We understand that the path to success can often seem shrouded in uncertainty, which is why we're here to shine a light on your unique journey. From the inception of your vision to the realization of your legacy, we'll help you navigate the complexities of idea clarification, market potential, product development, and lead generation. We drill into the details: market research, business model, market development, and developing your brand with unshakable clarity. Our science-backed, process-led guidance is designed to empower you with clarity and confidence, giving you immediate feedback and results so that you can confidently make the decisions that drive your business forward. Whether you're launching a new product or refining your offers, creating a new brand or strengthening an existing one, building an active email list, or establishing your brand in the market, our guidance and strategic insights will be your steadfast companions beside you every step of the way.
Brandom™ takes immense pride in our award-winning creative services that encompass every facet of your brand's visual and digital identity. From crafting captivating logos that symbolize your essence to designing visually stunning websites that tell your story, we ensure your brand's presence is not just impactful but unforgettable. Our talented team of creatives, strategists, and writers dig in deep to the truth of your brand and craft a compelling, experiential story that drives your positioning, leads, and sales. In the ever-evolving realm of social media, we're your creative muse, building strategies and content that engage, inspire, and ignite conversations with your prospects and customers. Our campaign development and implementation breathe life into your brand's narrative and empower you with the pride of knowing that customers will see your brand as you feel it can be. With Brandom™, your brand's creative journey isn't just about design; it's about evoking emotions, forging connections, and leaving an indelible mark. We're not just a creative agency; we're your partners in crafting a visual and experiential masterpiece that tells your brand's unique story of change to the world and in turn, consistently grows your business.
We understand that marketing today can often seem like a crapshoot. A bottomless money pit that leaves you with nothing but emotional baggage. But it doesn't have to be like that. Marketing is critical to business success. Once you've launched your product or service, marketing is easily 85% of your efforts to be sustainable and successful. At Brandom™, we've redefined marketing and positioning with our groundbreaking 3-phase on-point approach that sets you apart as the unrivaled solution. Our method is not just unique; it's a game-changer. In phase one, we start with establishing your voice and ideas organically to generate immediate trust and desire. We don't just want you to be noticed; we want you to be the go-to solution for knowledge that your audience craves. In phase two, we foster a closer relationship between you and your potential customers to the point that they crave being in your universe. In the third phase, we implement our strategy to generate specific short-term goals. Our approach is more than marketing; it's creating an emotional journey that forges connections, instills trust, and propels you to the forefront of your field. Your gift to the world deserves nothing less. Driving all of these phases and in fact, your entire marketing strategy and business growth is what we refer to as thought-leadership marketing. It's not becoming a thought leader for ego, it's mining your unique solution for change and turning it into a platform that catapults you and your business growth for sustainable good.
All the support you need to create, grow, and fulfill your business.
A light through the unknown.
In the solitude of your morning ritual, clutching your coffee like a lifeline, the weight of your business rests firmly on your shoulders. It's all on you to succeed. Day by day, you navigate the labyrinth of decisions, yearning for a guiding light amidst the chaos. You know in your heart you have something that your clients, no, the world, needs. Day after day, month after month, year after year, you show up full of belief, armed with your depth of experience and unique way of providing a solution. But today, you are not so full. You yearn for someone to inspire you and provide you with tangible guidance to grow. If you had a magic wand, you would use it to call in a fairy godmother. How about a muse instead?
Introducing Brandom™ Muse pocket coaching with bite-sized, actionable wisdom delivered right to you every week from your brand muse.
Imagine having a mentor who understands the unique challenges you face and is dedicated to helping you flourish. Meet Kim Castle, the co-founder of Brandom™, co-creator of BrandU®, and an award-winning Creative Director—your brand muse. For over three decades, Kim Castle has been at the forefront of advertising and marketing trends. She's not just a business mentor; she's a visionary who understands the heart and soul of brand creation—from the business side AND the prospect side.
Kim was the pioneer who introduced the concept of brand development to small businesses and entrepreneurs two decades ago. With BrandU®, she ignited a global desire for brand development at the small business level that continues to burn bright. She has been the guiding star for over 30,000 entrepreneurs, inspiring them to dream bigger, communicate their business message more effectively, and set their sights higher. Today, she offers a light-filled lifeline to those seeking reliability in uncertain times.
With Muse, you'll receive more than just practical tips. Kim's musings will help you navigate the confusion that often clouds the path to growth and sustainability. Through Muse, you'll find inspiration that resonates with your soul, aha moments that light your way, and guidance that keeps you connected to your unique journey. This FREE program begins soon. Be first to get your Muse as soon as it is ready.
By providing your phone number, you agree to receive text messages from Brandom™. Message and data rates may apply. Message frequency varies.
Burger King
wp engine
Wave tech
shuttorat
rack
Burger King
Burger King
Google workspace
GAnaly
Burger King
canva
Coca Cola
bitly
Pizza Hut
Intel
Walmart
Develop the skills to lead your business for good.
Are you a founder or entrepreneur navigating the labyrinth of business decisions alone? Does the weight of it all sometimes feel overwhelming? We understand. In addition to being entrepreneurs ourselves for the past 30 years, we've helped over 30,000 entrepreneurs refine their businesses, develop their brands, and become laser-clear on their path to successful business leadership. We know firsthand the things that can get in your way, trip you up, and make it difficult to move your business forward. Decision-making. Concern. Fear. Threading the financial needle. Moving quickly without compromising your values. Keeping your health and sanity intact while you turn the unseen into reality.
Introducing Influence, our monthly coaching & mentoring program for growth-minded founders and entrepreneurs who yearn for guidance and collaboration.
Each month, you will fortify your ability to lead your business without hustle, without overwhelm, and without the relentless burden of making all the decisions alone. You will develop the capacity to become a confident leader in your business, a compelling light in your industry, and effect change in your customers' lives by owning your power as a thought leader with authority. You will know what it means to create certainty.
Discover if Influence is right for you.
By providing your phone number, you agree to receive text messages from Brandom™. Message and data rates may apply. Message frequency varies.
wp engine
Burger King
Burger King
Google workspace
GAnaly
Burger King
canva
Sometimes, you just want someone to sit down beside you, push up their sleeves, and help right now.
Have you ever felt like your business is on the edge of something amazing but can't quite make the leap? Brandstorm is your key to unlocking that potential. It's a 60-minute one-on-one private conversation with a 30+ year brand creation and marketing expert to focus on any area of business concern. Laser focus on an issue or obstacle you maybe facing. It's a perfect way to get an expert at your fingertips without any long-term commitment. It's like dipping your toes in the water, enlisting expert guidance immediately from the comfort of your home or office. With a BrandStorm, you'll walk away with clear answers to your questions and fresh product, brand, or marketing ideas you can put into action.
Are you yearning to truly grasp the essence of your business or to solidify a flood of budding ideas so you can shape it into a tangible reality? BrandDive offers you the opportunity to immerse yourself in a day of profound discovery, backed by the insights of two seasoned experts in brand creation, productization, business development, and marketing. It's not a typical consultation…it's an emotional journey into the heart of your vision. In eight intensive hours, we collaboratively unravel the intricacies, demystify the hurdles, and chart a clear course forward. You won't leave with empty promises but with a toolbox of actionable ideas, a roadmap for growth, and a plan ready for immediate implementation. This is about your vision, your dream, and your unwavering commitment to making them come true. A BrandDive is your chance to step firmly into your future today.